3 Questions
How is your Team?
What's the Vision?
How're you doing with your GOALS?

YOUR LEADERSHIP TEAM
IS YOUR GREATEST COMPETITIVE ADVANTAGE
Your organization is defined by its culture. You created it, which means you can change it. The greatest single initiative you can take on is to transform the unity and performance of your leadership team. This is the key to realizing your vision.
People Issues
Are you getting enough out of your people & are they working as a team?
Lack of Control
Do you own your business or does your business own you?
Not Enough Profit
Are you getting the rewards for the time & effort invested into the business?
No Growth
Have you hit a ceiling & wondering how to break through to grow?
Loss of Direction
Are your team focused on the vision of the company and how you will get there?
Nothing's Working
What ever you try, nothing gets you traction.
"Effective leaders outperform ineffective leaders every time."

Bill Adams

Co-Creator, Leadership System
"The rate of leadership development must (at a minimum) keep pace with the rate of change. How does our operating system keep up with – or exceed – this escalating complexity?"

Bob Anderson

Co-Creator, Leadership System
"Leaders bring the weather"

Bill Adams

Co-Creator, Leadership System
Intentional Leadership & Business Performance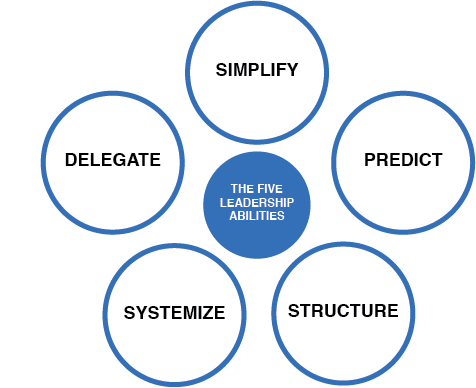 IS YOUR PERFORMANCE HITTING THE CEILING?
All businesses go through stages of development.
Yesterday's thinking will not solve today's problems.
You must lead as though your future vision is a reality.
Most business owners and managers are leading their business as it was years ago.
This causes a phenomenon called Hitting the Ceiling.

SIMPLIFY
Simplicity provides clarity. Complexity is your enemy. It creeps from years of developing cumbersome systems designed to deal with past problems. You're not the same business you were when you designed those systems.

DELEGATE
Delegation begins with letting go. If you're the only one who can do things, you've become a single point of failure. Build your organization with solid performers who have clear lines of authority. Use your Unique Ability to move to higher levels of performance.

PREDICT
Leadership teams are in the business of short-term and long-term predictions. Your ability to predict accurately saves time, effort and resources. Accurate predictions build confidence and demand better data and inputs to sustain performance.

SYSTEMIZE
Business process is often overlooked because it seems like so much detail. Creating a reliable system puts everyone on the same page and builds your organization into a franchise model that makes it consistent and scalable. We define and document your way of doing business.

STRUCTURE
Structure determines performance. Is your organization performing at the level you want it to? It's structure that's going to get you to the next level – through simplicity, clarity and accountability. Organizational hell is having all the responsibility and none of the authority.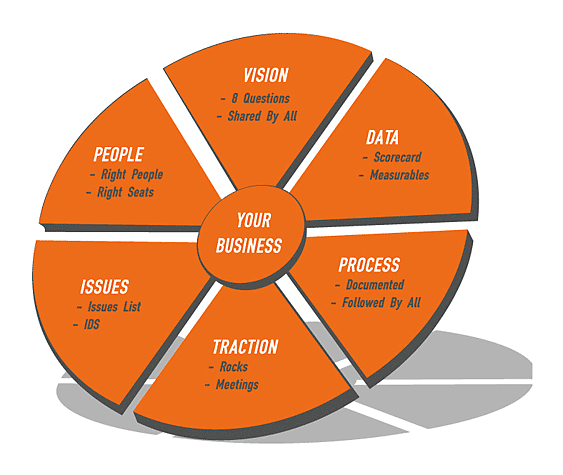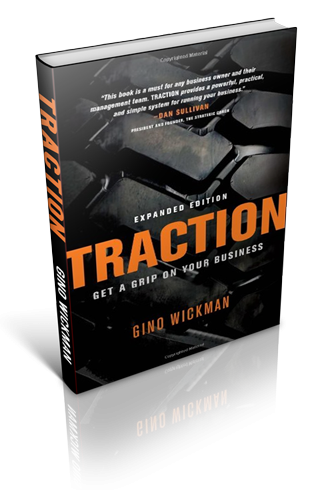 Download Your Free Chapter
Traction: Get a Grip on Your Business
By Gino Wickman
Do you have a grip on your business, or does your business have a grip on you?